Honoring a Champion: Congresswoman Nita Lowey & Her Fight for Global Education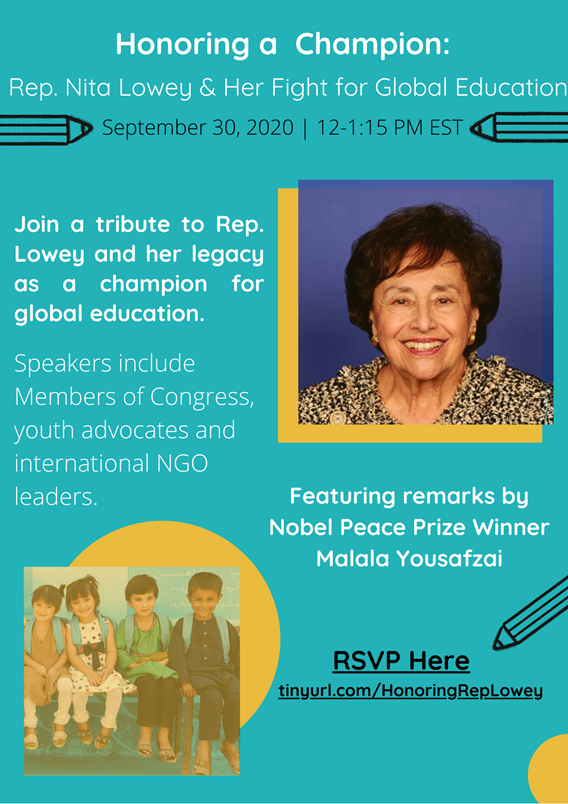 Join us on September 30 at 12 PM ET for "Rep. Nita Lowey & Her Fight for Global Education," honoring Congresswoman Lowey's legacy as a champion for global education. Speakers include Members of Congress, youth advocates, global leaders, and remarks from Nobel Peace Prize winner Malala Yousafzai. RSVP for the event here.
Inclusive Education & Early Childhood Community of Practice:
Knowledge Sharing
Community of Practice Members discussed key topics they are interested in learning and sharing about during future Community of Practice sessions, including Universal Design for Learning (UDL), Teacher Training for Inclusive Education, Working with Families and Inclusive Early Childhood Development (ECD) services. Members of the Community volunteered to organize presentations of those topics for future meetings. We are looking forward to learning more about how we can promote inclusive education and early childhood development practices into our advocacy!
All are welcome! To get involved, please contact: Tom Sabella (tsabella@gce-us.org).
Call to Action
#AllMeansALLGPE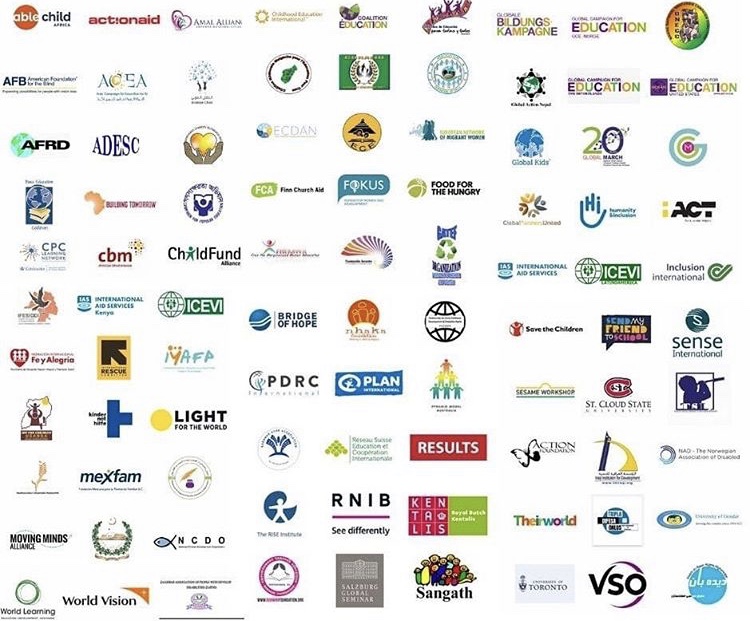 Over 100 organizations endorsed the #AllMeansAllGPE Call to Action led by the Inclusive Education and Early Childhood Community of Practice advocating to make Inclusive Education and Early Childhood Education a priority in the new Global Partnership for Education (GPE) strategy. Advocates shared the letter with 23 GPE Board members before the September Board Meeting and met to plan next steps to continue our advocacy through the December Board Meeting. Thank you all for your advocacy and support! View the Call to Action here.
Global Education Partnerships & Advocacy
On September 17, the United States announced $5 million to support Education Cannot Wait during its High-Level Advocacy Discussion, "The Future of Education is Here for Those Left Furthest Behind," a virtual meeting of global leaders, education experts, and young people on the margins of the 75th United Nations General Assembly. Thank you, advocates, for making this possible!
We welcome new bipartisan legislation led by Representatives Houlahan, Quigley and Fitzpatrick and Senators Boozman and Cardin that tackles education gaps for girls, refugees & those with disabilities due to COVID-19. Learn more here. Thank you to all policymakers, members, advocates and partners who support global education advocacy! If you would like to get more involved, please contact: Suzanne Berman (sberman@gce-us.org).